Special Collections
Zero Waste Day 2023
Andover is holding its first post-pandemic Zero Waste Day (ZWD) event at Andover Landing (formerly known as Brickstone) on Saturday, June 3, 2023, rain or shine, from 9:00 am–noon. Unlike Public Works' Household Hazardous or CRT/Electronics events which are staffed by town employees, ZWD has traditionally been and is continuing to be staffed largely by volunteers (read more about this event). Please view the Zero Waste Day Flyer for acceptable items. If the item is not acceptable, please be prepared to take it home!
Documents
Zero Waste Day Every Day!
June 3 Donations Accepted
Dehumidifier Rebate Form


Andover Special Collections
The Town of Andover holds two separate collections for Household Hazardous Waste (HHW) and CRT & Electronics annually. Both collections require pre-registration which opens four weeks in advance of each date.
The Crt & electronics signup is now open and will close on Wednesday, June 7th, or when all timeslots are full
click the icon below to go to the signup page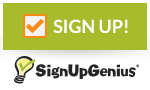 Andover's CRT & Electronics Collection is scheduled for Saturday, June 10th, 2023. Please review our CRT flyer for pricing. This collection is for Andover residents only. Proof of residency will be required on the day of the event.
Household Hazardous Waste (HHW) Collection Events
Andover's Household Hazardous Waste (HHW) Collection has passed. Please view page 2 of our HHW flyer for a list of additional in-network collections open to Andover residents, and a list of acceptable items. Andover residents may attend any of the HHW collections listed on page 2, but please check the notes from the host community for special instructions on timing and payment as they vary by community.
Pre-Registration - Will Open 4 Weeks Before Each Event
Both the HHW and CRT/Electronics collections will require pre-registration, which will open up 4 weeks before each event, and close the Wednesday before each collection or when all timeslots are full. The link to the registration for each event will be posted on this page.
About These Collection Events
The location for both collections will be at the Municipal Services Facility located at 5 Campanelli Drive, Andover MA 01810.
Waiting lines WILL NOT be allowed to form earlier than 9:00 am
Each resident must stay in their car; staff will unload the vehicle
Residents with unacceptable items must leave the line and will be let back in once items have been sorted by the resident. Please review the lists for acceptable items

before

filling your vehicle
Cash or check only - please make checks out to the Town of Andover and do not fill in amounts until totaled by staff at the event
For questions or concerns, please email recycle@andoverma.us or call 978-623-8701 and leave a message.